Realization of investments - industrial construction
The biggest problem when it comes to conducting a construction investment is unacquaintance of the regulations and applicable rules. Our offer includes comprehensive implementation of construction investments. We specialize in the organization and implementation of industrial buildings - production plants, storage halls and office, social and residential buildings. We implement both simple and non-standard projects that require extensive knowledge and experience. From the very moment of planning the investment, we guarantee full support. The implementation of a construction investment requires a number of legalities. The Construction Law projects three implementation modes: on the basis of a building permit, on the basis of a registration, and without a permit and without a registration. In order to know which procedure will be applied in each case, it is necessary to qualify rightly the construction works. The entire construction process is regulated by the Act from the 7th July 1994 - The Construction Law (Dz. U. z 2010 r. Nr 243, poz. 1623 z późn. zm.).
We accompany the investor at the idea stage. We plan, design and then implement a construction investment together. We help until the last stage, i.e. picking up the keys by the investor. During the execution of the commission we control all works - supervise the schedule and ensure the highest quality of services. At the client's request, we are also an investor's representative. We manage the investment and construction process in terms previously determined with the investor. We act on the basis of an agreement on behalf of a direct investor. We recommend this service to people who have no experience and knowledge in the field of construction investments. We benefit from our lifetime experience to achieve the best results for the commission. We also offer full technical advice.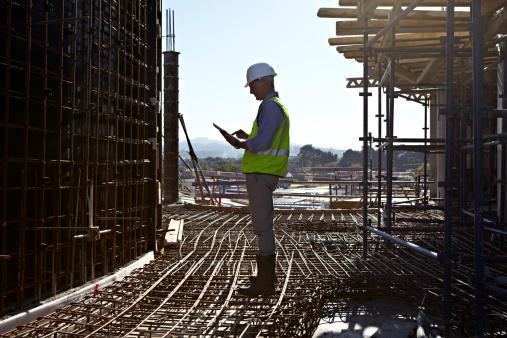 How do we implement investments?
We accomplish investments in two systems:
design and build - we carry out the detailed design, we are also responsible for the building permit as well as construction and assembly works
turnkey - the implementation involves the entire investment process, its planning, cost estimate and all works, including its finishing
Thanks to the team of engineers and other best specialists in the construction industry, we successfully complete every, even the most complex commission. We provide the best professionals – construction manager and construction site inspector. During the implementation of the investment, it is particularly important to supervise the progress of work, compliance with the project and the quality of materials, so it is worth entrusting this matter to professionals. We also ensure that the works are completed as planned and always on time.
If any questions or doubts arise, we remain available for you. We invite you to contact us!